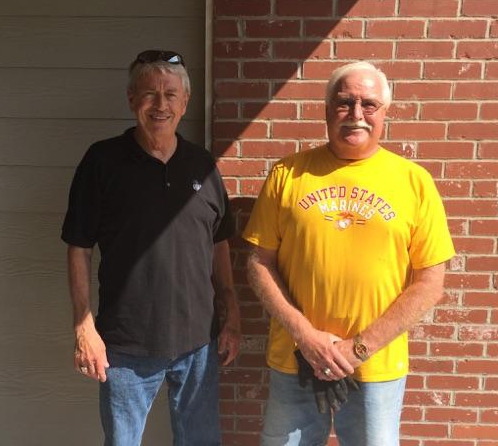 Our Mission
The Kansas Veterans Project Inc. provides items to Military Veterans to assist them in their transition from homeless to living in housing provided by the HUD-VASH program. Veterans must be honorably discharged, be enrolled in the VA healthcare system and meet the government's definition of homeless.
Our Story
Veterans who were homeless and sleeping on a friend's couch or living in their vehicle are being given a second chance via the HUD-VASH program.
HUD-VASH provides housing to qualified veterans but they cannot provide the household items needed to make a "place" a home.
After meeting with the local Director of VASH and discovering the need, The Kansas Veterans Project Inc. was founded in May 2018 by Jan Denney,  a US Marine Corps and Vietnam veteran. Since that humble beginning, Jan was joined by other veterans and people who love them and want to give back in appreciation of their freedoms .
We are not just providing furniture and household items, we are providing a new beginning.
AND,,,, We Deliver not just furniture but hope for a better life.  All we ask in return is when the veteran is able, they are to assist another veteran.
Meet the Team
Jan Denney
Founder and President of the Board of Directors
US Marine and Vietnam War Veteran.
A resident of Salina, Kansas since 1984, Jan is the Past Commandant of Department of Kansas, Marine Corps League, the Worthy Pack Leader – Kansas Pack of the Military Order of the Devil Dogs and is the Adjutant Paymaster of the Tri Rivers Detachment of the Marine Corps League.
Tim Moylan
Member of the Board of Directors
US Marine and Vietnam War Veteran
Tim and Jan served together in Vietnam with Kilo Company 3rd BN 26th Marines.
Ralph Wedgewood
Vice- President of the Board of Directors
US Marine and Vietnam War Veteran
Next Steps…
If you would like to help, contact Jan at [email protected]