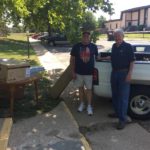 What We Do
The Kansas Veterans Project is a state-wide program that provides items to Military Veterans to assist them in their transition from homeless to living in housing provided by the HUD-VASH program. Veterans must be honorably discharged, be enrolled in the VA healthcare system and meet the government's definition of homeless.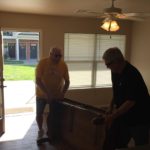 Providing a Hero a Second Chance
The Kansas Veterans Project purchases new mattresses and new bedding, and provides kitchen wares, cookware, dishes, tableware, new and /or gently used furniture and personal care items to help improve the veteran's  daily life.